Mayor and Council
Town Council

Mayor Gavin van der Linde
Gavin has had the privilege of serving as mayor since 2010 and was originally elected to council in 2006. Prior to this he also served as the emergency coordinator for the Town of Morris.
Since moving to Morris in 1999 with his wife Joan and 3 children, Gina, Jamie and Kirsten he has served as the Senior Pastor for The Open Door Church in Morris. He has been involved in many different roles within the community over this time. In 2001 Gavin lead the team who established Café 75 the Youth Drop in Center which continues to serve many youth and families in the area. He also pioneered the Morris Wellness Centre in 2006 which is a state of the art gym offering personal training and Physiotherapy services.
Gavin continues to sit on many local and regional boards and enjoys serving our community in these different capacities. He looks forward to seeing the continued growth, development and future prosperity of our community.
Bill Ginter – Deputy Mayor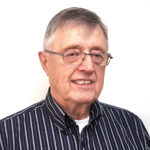 Bill was elected to Council in 2006. He represents the residents on the following Committees of Council: Finance, Transportation and Infrastructure, and Social Services.
Bill is also the appointed representative from the Town on the Age Friendly Committee, the Pembina Valley Water Co-op, the Red River Valley Health District Foundation and the Morris District Handivan Service.
Bill taught in Morris for 33 years prior to running for Council. History, politics, and family are among his special interests.
Ruth Murray – Councillor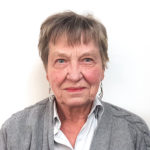 She took office in 2000 when she won a by-election replacing Jack Murray who has served the town of Morris for 22 years. She has been on many committees an boards since then and served as deputy mayor from 2006 to 2009. She served on Personnel, Morris Manor Board, Recreation Commission, Parks & Cemetery, Communities in Bloom, and the Valley Ag Board. At present she is on Valley Regional Library, Valley Weed Board, Morris & Area Chamber of Commerce, and Social Services. Prior to running for Council she taught for River East as Well as Morris MacDonald School Divisions for 10 years. She also taught for Pembina Valley Language for Adults in ESL and GED as well as Substitute teaching for years thereafter. She has served her community through the Lioness club, The Christmas Cheer Board, Church, Band Parents, & The Art Club. Ruth takes pride in her community and tries to help in the beautification of Morris. She enjoys gardening, traveling, art, music, family, and her 4 grand daughters.
Trevor Thiessen – Councillor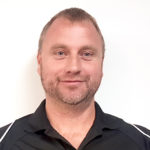 Trevor was first elected to office in 1998, at the age of 22. He has served on various boards and committees including Economic Development, Finance, Recreation, Valley Ag, Morris Area Rec Commission. Trevor was re-elected when he ran again in 2006. He currently serves as Chairman of the Economic Development and Housing committee and sits on the Personnel and Public Works committees. Trevor is a board member on the Morris MultiPlex and Wellness Centre boards and chairs the Morris Community Development Corporation.
Trevor has served on countless boards and committees. He, has coached the Junior girls soccer club. He has been a soccer referee for Morris School for the last 7 years. Trevor has served on Morris Fire & Rescue for the last 17 years, and has the privilege of being a lieutenant for the past 9.
Trevor and his wife Carolyn, along with their 3 children are pleased to call Morris their home, and own and operate Hillbilly Garden Centre.
Tim Lewis – Councillor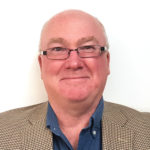 Tim was born and raised in Morris and has been interested in the history, development and promotion of Morris for a long time. His family has lived here since 1878 and his grandfather served on both Town of Morris Council and the RM of Morris Council. Encouraging new business growth and keeping property taxes affordable are important issues to him.
Tim was employed by Manitoba Telecom Services from 1977 to 2017. He has served many years on volunteer boards and groups in the area. He was on the Board of the Valley Agricultural Society and the Manitoba Stampede and Exhibition for about 25 years as well as the secretary treasurer of the Prairie Pro Rodeo Association since 2002. He served on the Morris Curling Club executive as secretary treasurer from 1985 to 1991 and on the Valley Recreation Foundation Board as treasurer from 1986-1996. He is also very involved with the Royal Canadian Legion having served in various capacities at various levels of the organization including about 30 years on the executive.
Tim has served on Council for one term handling protective services, as well as representing Council on the Golf Course Board and the Community Futures Triple R Board. He and his wife Malissa have three sons and they believe that Morris is a great place to live and raise a family.
Kevin Clace – Councillor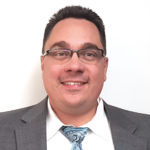 Kevin was elected to council in October 2015 after being acclaimed in the 2015 by-election.
Kevin originally moved to Morris with his family in 1990, where he completed high school and started a family with his wife Debbie. Kevin, Debbie and their three boys Ethan, Seth and Joel are proud to call Morris their home.
Kevin has been as an educator for the past 18 years and considers it a privilege to currently serve as the Principal of Morris School. Kevin has provided leadership in a number of community organizations including the Café 75 Youth Drop in Center, Creating A Future, Morris Community Partners Committee, and Morris Wellness Center. Kevin looks forward to working on council as the community of Morris continues to move forward in a very progressive and positive direction.