Visiting
Morris was named after Alexander Morris, the second Lieutenant Governor of Manitoba. The town has a long and prosperous pioneer history.
Fur traders initially settled the Morris area in the late 1700′s because of its strategic location along the Red River. By 1801, there were two fur-trading stations at the settlement. Provisioning barges coming up and down the Red River, as well as, the Red River Ox Carts traveling between Fort Garry and the Pembina Settlement offered many opportunities for trade. By 1869, the ox carts began to carry settlers to the areas around the Scratching River (now the Morris River) and the population began to grow. The town was officially incorporated in 1883.
Morris lies in the middle of the Red River Valley. The shallow valley spreads for many kilometres to the east and west, but only rises a few metres at most. The land is remarkably flat and is some of the best producing agricultural soils in the world.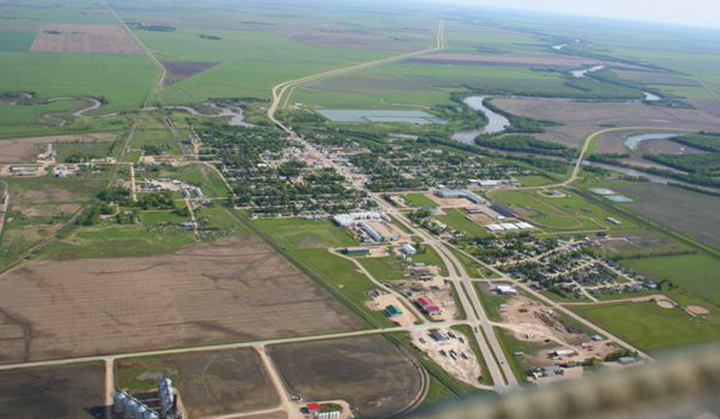 Morris is located on Provincial Trunk Highway 75, 30 minutes south of Winnipeg in the centre of the Red River Valley.  Morris is Centerport's southern link connecting it to the United States.  We are a unique transportation hub with two highways and two railways strategically connecting us to the international trade routes.
While most rural communities struggle to attract visitors, Morris is located on a major trade corridor.  Which means when you move your business here or start a new one, all you have to do is give them a reason to stop.  Built in traffic – can you think of a better situation for your business to grow and thrive?