Manitoba Stampede & Exhibition
The Manitoba Stampede & Exhibition is owned and operated by the Valley Agricultural Society in Morris has been in existence since 1895, over 125 years, and we have hosted Manitoba's only professional rodeo since 1964. In 2022 had over 30,000 people attend the three day event.
The pro-rodeo event on the Canadian Tour circuit, the Manitoba Stampede stars some of the top names in bull riding, bronco- busting, tie down roping, bareback riding and steer wrestling. Also check out the fast paced pony chariot and chuck-wagon racing.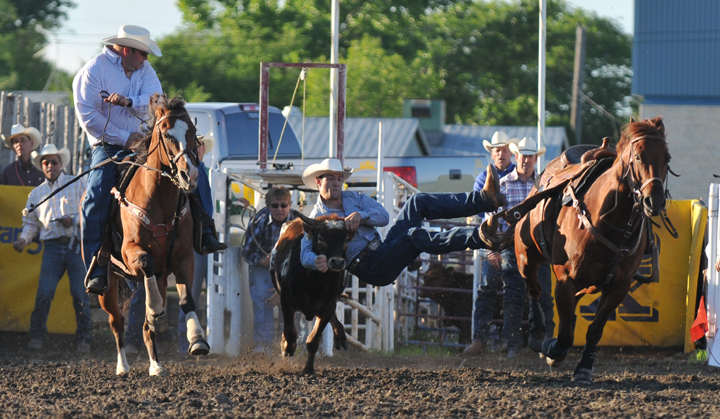 At an altogether lower tempo, the Agricultural Fair section of the Stampede features have a large midway, cutting horse events, stock dog championships, mounted shooting events, farm chore events and a large petting zoo.
The Manitoba Stampede & Exhibition also hosts a Gathering of Nations area which highlights various indigenous groups in Manitoba.
View the Manitoba Stampede & Exhibition website.