Morris Arena
Morris Multiplex is home to:
The Pembina Valley Twisters MMJHL team
The Morris Mavericks MHSAA Team
Red River Wild Minor Hockey & Ringette Association
The Morris & District Skating Club.
Private rentals, public skating and Tot times are also available throughout the season.
Please visit the Morris Multiplex website for Multiplex updates, facility information , event calendar and more.
The Morris Multiplex Arena schedule is found HERE
To book Ice contact: Arien Peterson by email or phone 204.746.6622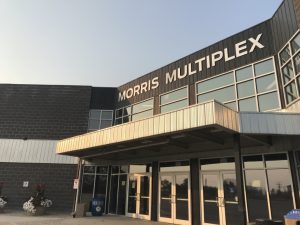 For more information on Minor Hockey, contact: Kevin Sabourin
For more information on The Morris & District Skate Club Email