Spring Fling Craft & Bake Thing 2018-SOLD OUT
April 21, 2018 @ 10:00 am

-

3:00 pm
Event Navigation
Thank you for your interest in the Spring Fling Craft And Bake Thing held on Saturday April 21st from 10:00 AM-3:00 PM at the Morris Multiplex. The show features over 70 booths with everything from home baked items , crafts and many home based business's.  This event has free admission and free parking.
At this time, 0 booths are available to be placed on our waiting list, please email an application form to  Chelsea Gauthier at admin@morrismultiplex.ca
For questions please contact Chelsea Gauthier by email at admin@morrismultiplex.ca or by phone at 204.746.2832.
BOOTH PLACEMENT PACKAGES have been emailed to all confirmed vendors on April 16th.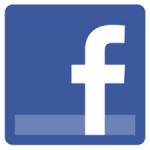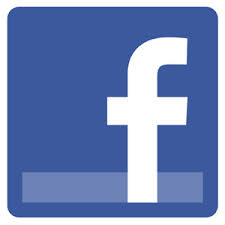 List of confirmed Vendors:
A Little Country Charm by Shelly Loewen
Art in the abstract by Renelda Peters
Avon by Tena Fehr
Baked Goods by Margaret Waldner
Bakery Bros by Eric Bachmeier
Barefoot Books by Julie Anderson
Beachside Apiary by Linda Weshnoweski
Beaded Treasures by Elaine Friesen and Linda Preteau
Beyond Body Delights by Nina Dhami
Blue Sky Manitoba by Ed Dreger
Caffeinated Crafts by Ashley Friesen
Clara Clark by Diane Stuart-Edwards
Crafts – Alpaca Scarfs and rawhide drums by Joan Masters
Debl-Art by Debbie Letkeman
Direct Cellars by Cheryl Peters
Dirt Road Creations by Tanya Swanarchuk
Dunorth Designs by Jen Kramble
Epicure by Anita Jacobson
Ever- changing with A-Leen
Forever Living Products by Anna Enns
Gems by Cj – Colleen & John Thompson-Ward
Gina's Woodwork/ Elena's Crafties
Hand crafted Gifts by Margaret- Margaret Pfaff
Heart to Sole by Yvette Deniset
HempWorx- Plant W/Heath with Art & Lisa Desaulniers
Homemade jewelry by Myrna Goerzen
Icando Soaps & More by Cora Macu
Ice 119 Collectibles by Michael Sopher
Jamberry by Krista Heimpel
Julie Pedersen Design by Julie Pedersen
Lush Blvd by Yorika Kinnarath
Magnolia and Vine by Leana Hodge
Mary. Kay Cosmetics by Nancy Rempel
MellieScraps by Melanie Parent
Networking by Jean Pasche
Meeshu by Anna & Kasia Dyszy
Monat Global by Carrie Ralston
More than Pyjamas by Margo Malabar
Norwex by Diana Phelan
P.T.C.R. Co by Patti Arnoal & Thane Allen
Paulette Homemade crafts by Paulette Handmade Crafts
Pampered Chef by Sheila Lopushniuk
Pink Zebra by Lana Peterson
Pure Romance by Lori Piett
Rainbow Alberta by Kim M.
Run for the Border by Colleen Copeland
Scentsy by Rebekah Grenkow
SeneGence (Lipsense) by Chrissy Krahn
She's got Leggs by Shelley Harws
Silver Lining Care by Carolyn Peters
Splash by Elizabeth Friesen
Stella & Dot by Britni Dalke
Stepped Tea by Heather Miller
Stricly FW Perals by Lee
Sunset Gourmet by Alyse George
Sunrider Herbal Health Foods by Connie Brunet
SweetLegs by Kim Minsky
T- Beach by Valerie Gurski
The Butter Tart Lady by Michelle Wierda
The Perogy Lady by Susan Dueck
Thirty-one gifts by Eva Harder
Thrive by Bonnie Nault & Wildlife Curtains
Tiber River Naturals by Kristina Gerbrandt
Tocara by Christine Duffy
Tupperware by Courtney Johnson
Twisted Creations by Tracy Olsen
Usborne Books by Charlene Veenendaal
Watkins by Lorna Epp
Wood Creations by Gerry (Gerald Labelle)
Young Living Essential oils by Melissa Manning