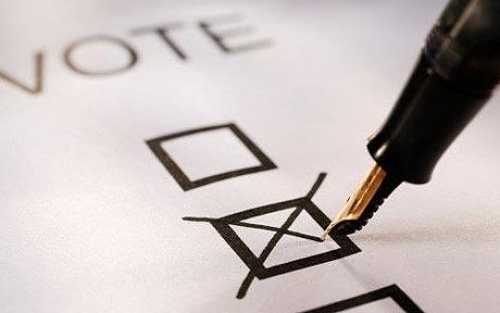 NOTICE OF VOTERS LIST/PERSONAL
SECURITY PROTECTION
TOWN OF MORRIS
Notice is hereby given that a copy of the VOTERS LIST may be examined at:
#1-380 Stampede Grounds in Morris, Monday to Friday between the hours of 9:00 a.m. to 5:00 p.m.
At this time a Senior Election Official (S.E.O.) will be available to update the voters list by:
(a) adding the names of voters who are entitled to have their names on the list;
(b) deleting the names of persons who are not entitled to have their names on the list; and (c) making such other correction of errors to the list as required.
VOTER ELIGIBILITY:
A person is eligible to have his or her name added to the Voters List if he or she is:
(1) a Canadian citizen and at least 18 years of age on election day; and
(2) a resident of the local authority for at least six months prior to election day, OR a registered owner of land in the municipality for at least six month prior to election day.
NON-RESIDENT VOTERS QUALIFIED IN MORE THAN ONE WARD:
In accordance with Section 25 (2) of The Municipal Councils and School Boards Elections Act, any non-resident voter who owns property in more than one ward is responsible to notify the S.E.O. in writing, not later than September 19, 2006 of the ward in which he/she desires to vote. Failing the foregoing, the voter's name will be placed on the list as the S.E.O. may select.
APPLICATION FOR PERSONAL SECURITY PROTECTION:
A voter may apply in writing to the S.E.O. (at the address, fax or email) no later than September 18, 2018 to have his or her name and other personal information omitted or obscured from the voters list in order to protect the voter's personal security. The application may be submitted in person, by mail or fax and must include your name, address and proof of identity.
All changes to the voters list must be completed on or before September 18, 2018.
Dated in Morris in the Province of Manitoba, on August 1, 2018.
Brigitte Doerksen
Senior Election Official
Town of Morris
Box 28
Morris, MB
R0G 1K0
Phone: 746-2531
Fax# 746-6009
Email: cao@townofmorris.ca